$100 per person on ATV
+ 13% iva tax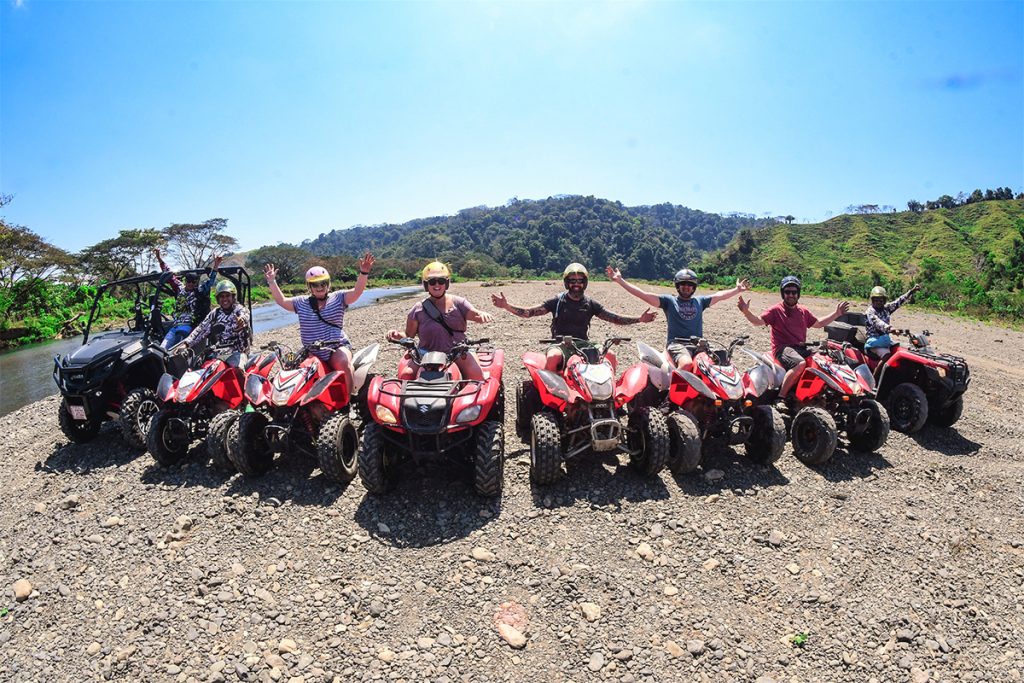 This tour stops at the Tulin River and El Tigre Sightseeing & Restaurant.
Tulin River: This is a lovely river surrounded by lots of vegetation. We stop on a tall bridge which is a perfect site for pictures. The river is vigorous during rainy season but it is very calm and low during dry season. Depending on the river height we can get into the river for some splashing fun.
El Tigre Sightseeing and Restaurant: This is an amazing work of reforestation in progress! The owner of the farm, born and raised in Costa Rica is a nature lover who has slowly been reforesting a mountainous land that was once used for cattle and did not have many trees left. He's goal is to make it a small forest and refuge for wildlife. At first, he built a big roofed deck to contemplate the stunning panorama overlooking the mountains and the ocean in the background. Now it is Jaguariders' exclusive resting area with a typical Restaurant operated by nearby locals. It is a great chance to get some drinks, snacks, a homemade meal or simply relax by feeling the nice breeze while observing great views. Part of the income goes towards contributing to planting trees and feeding rescued animals.
We generally depart from our Tour Station at Quebrada Amarilla, where you will receive your driving and safety instructions. From here you'll be riding directly into the route mixed with dirt and paved roads towards the mountain country side. All the tours will be going through different sceneries that include cattle fields, farms, small creeks, rivers, bridges, forest with diverse vegetation, small rural towns and other beautiful attractions that reflect the real traditional Costa Rican living.
Remember that our tours are fully recreational. It is all about having fun on an ATV and enjoying the beautiful back country that Costa Rica has to offer!
---
Prices